From our recent poll at Bangkok Expat Families fb page, we learned that there are a A LOT of reasons to love Thailand. If you're looking for the best places to visit (or maybe, live!), good food, and lovely people, one country you should not miss out on is Thailand. Thailand is also known as the "land of the free" since they are known as the only Southeast Asian country not colonized by a foreign power. There are a lot of things to do and visit!

Here's what to expect when you go there:
What You'll See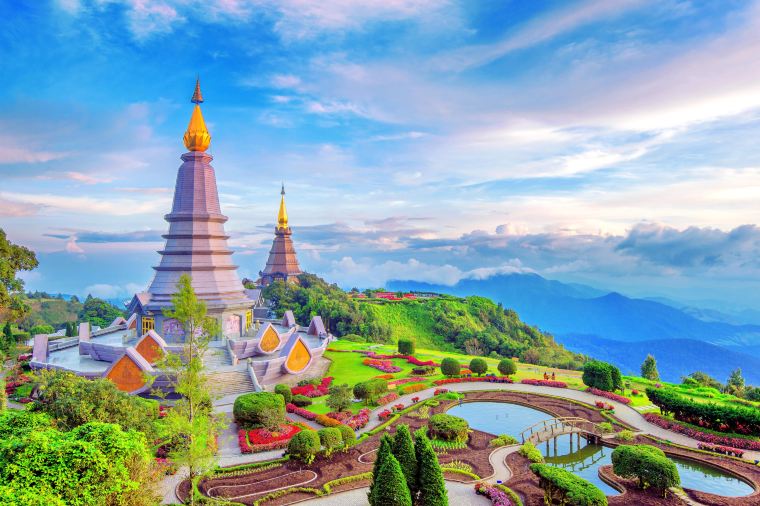 Thailand is comprised of a variety of amazing places to visit. You may choose from temples, beaches, lagoons, forests, and even wildlife parks. You can also check out their floating markets and city life. From our recent Bangkok Expat Families' poll, here are some of the top attractions in Thailand you may go to when you visit:
Damnoen Saduak Floating Market
Khao Sok National Park
Similan Islands
Pak Khlong Talat
Doi Inthanon National Park
Simon Cabaret Show
Maya Bay
Ko Phi Phi Le
Phang Nga Bay
Khao Phing Kan
Grand Palace Bangkok
Railay Beach
Coral Island, Phuket
Monkey Beach
Pileh Lagoon
Big Buddha Phuket
Chao Phraya River
Safari World
Mu Ko Ang Thong National Park
What You'll Feel
Thailand's Tropical Climate
Thailand's tropical climate has three seasons, with changes brought about by monsoons. From March to mid-May, Thailand experiences the hot season, and it's really hot (and humid)! Southwest monsoon comes from mid-May to October, making these rainy months. November to February, the northwest monsoon brings a cool and dry season. The coasts and the south part of the country still experience hot weather during winter.
Fun-loving nature of Thai People
Thailand isn't called "The Land of Smiles" for no reason! Though the Thai smile can mean many different things, it does help to make things more comfortable on the surface. You'll always feel at ease because you'll see everyone wearing a smile. They are also helpful and accommodating, from asking for directions to different recommendations. You can also feel their genuineness and hospitality during your stay. In Thai, as they would say, mai pen rai (don't worry about it)! You're in good hands.
You will also enjoy their taxis that can bring you to different places. You'll see them everywhere you go, just when you need a lift!
What You'll Taste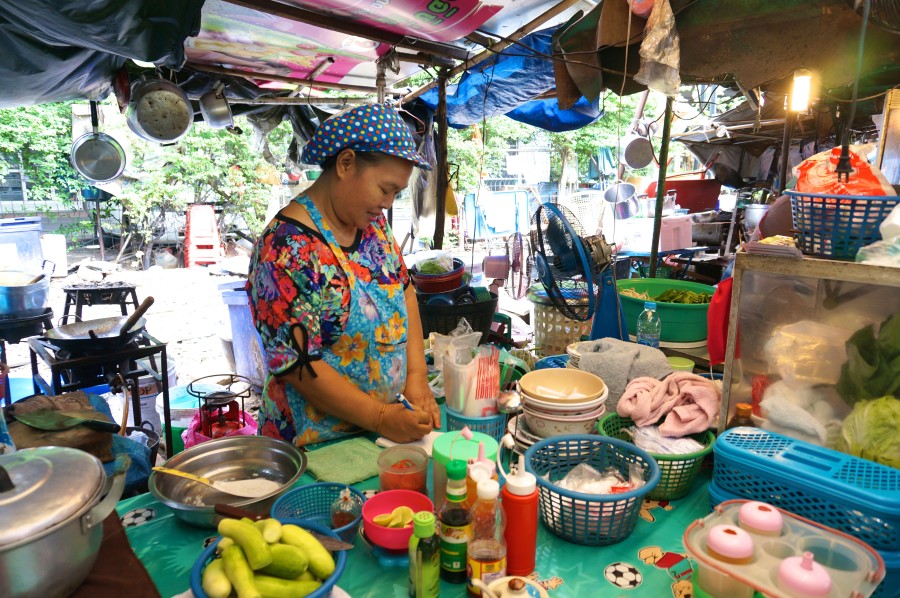 Thailand is rich in flavorful dishes and tropical fruits. If your palate is looking for something exceptional, tropical, and Asian, Thailand is one of the right places to go. The combination of sweet, spicy, sour and salty is one that can't be beat!
Amazing Dishes
Thailand is famous for its traditional dishes. Though a lot of people associate Thai food with the world-famous Pad Thai, Thai cuisine offers you a really wide variety of options and flavors. You can check out the top recommended dishes below:
Spicy Shrimp Soup (Tom Yum Goong)
Spicy Green Papaya Salad (Som Tum)
Chicken in Coconut Soup (Tom Kha Kai)
Red Curry (Gaeng Daeng)
Thai style Fried Noodles (Pad Thai)
Fried Basil and Pork (Pad Krapow Moo Saap)
Fried Rice (Khao Pad)
Bountiful Tropical Fruits
You may have heard of durian and mangosteen, the king and queen of fruits in Thailand. Aside from those two, Thailand is also home to many exotic fruits you may love. You should never miss a chance to try and taste them! You can try these tropical fruits (with their Thai names in parenthesis):
Jackfruit (kanoon)
Lychee (linjee)
Mangosteen (mong-kut)
Durian (toorian)
Rambutan (ngaw)
Longan (lumyai)
Dragonfruit/Pitaya (gaeow mung-gon)
Guava (faraang)
Pomelo (som-o)
Similarly, here are some of the more exotic fruits that find Thailand as their home:
Rose Apple (shom-poo)
Custard Apple (noi na)
Langsat (longong)
Snake Fruit (salak)
Sapodilla (la moot)
Coconut (ma prow)
Passion Fruit (sawa-rod)
Rambai (ma fai)
These are only some of the few dishes and fruits that will welcome you to Thailand. I am very sure there's more to look forward to!
What You'll Experience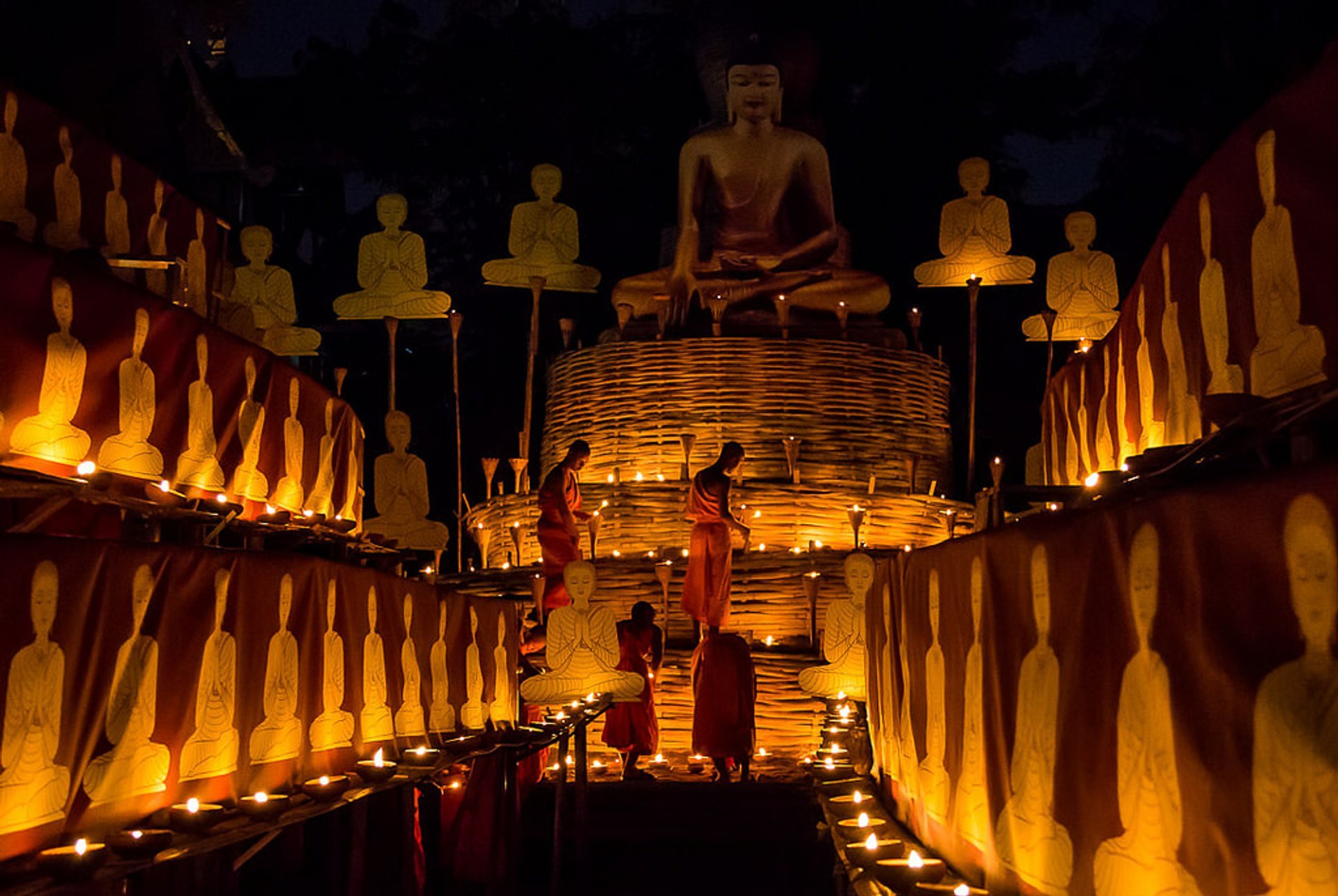 Aside from good food and lovely people, there's more to experience in Thailand. Don't miss the opportunity to try their fun festivals and relaxing massages!
Festivals
If you visit Thailand, you'll quickly learn that they have a lot of famous and fun festivals. Thailand is a culture-rich country, and their festivals show many of them. Most of their festivals are based on Buddhism and the lunar calendar, but Thais are happy to embrace festivals from other countries as long as fun and food are involved! Below is a summary of some of their rich festivals:
Songkran (The Water Festival) – April 13 to 15
Loy Krathong (Festival of Lights) – the 12th month of the Thai lunar calendar, usually in November, and the exact date varies from year to year.
Yi Peng Festival – celebrated on the same day, somehow similar to Loy Krathong.
Magha Puja (Buddhist Festival, which honors the third lunar month) is celebrated on the full moon day of the third lunar month.
Visakha Bucha (Buddha's Birthday)- mainly falls in May or June (usually based on the lunar calendar)
Royal Plowing Ceremony – beginning of the rice-growing season, typically falls in April or May (also based on the lunar calendar)
Bun Bang Fai Rocket Festival – held on the full moon in May,
Phuket Vegetarian Festival- the first day of the ninth month of the Chinese lunar calendar and runs for nine days;
Lopburi Monkey Banquet – to honor macaque monkeys that are believed to bring the locals good luck, usually held last Sunday of November
Chinese New Year or Spring Festival – based on the Chinese lunar calendar, but it generally falls in January or February
Massages
If you're looking for something relaxing to do after your day tours, Thailand offers locals and tourists their very well-known "Thai Massage."
One of the most famous places for a Thai Massage in Bangkok is Wat Pho – the Temple of the Reclining Buddha on the Rattanakosin Island in the older part of the city. This place is also considered to be a very traditional massage and medical school in Thailand.
I am sure that you will deserve a Thai massage after a very long day. At the end, you might want to say, "Sabai Sabai!" (I feel chilled and relaxed).
Why You'll Love Thailand
Mentioned above are only some of the reasons you should visit Thailand, or even live there! They are just sneak peeks, and first-hand experiences are always the best. Some people might say, "there is no place like home," but after visiting Thailand, I know you'll get yourself thinking, "Why not Thailand?"
See you there!