As the half-term break gets nearer and kids are getting excited to spend their breaks well, it is high time for parents to plan for their getaways to create more worthwhile memories. Get ready to learn, have fun, and appreciate science, culture, and art by visiting 5 of the best museums for kids located in Bangkok, the heart of Thailand.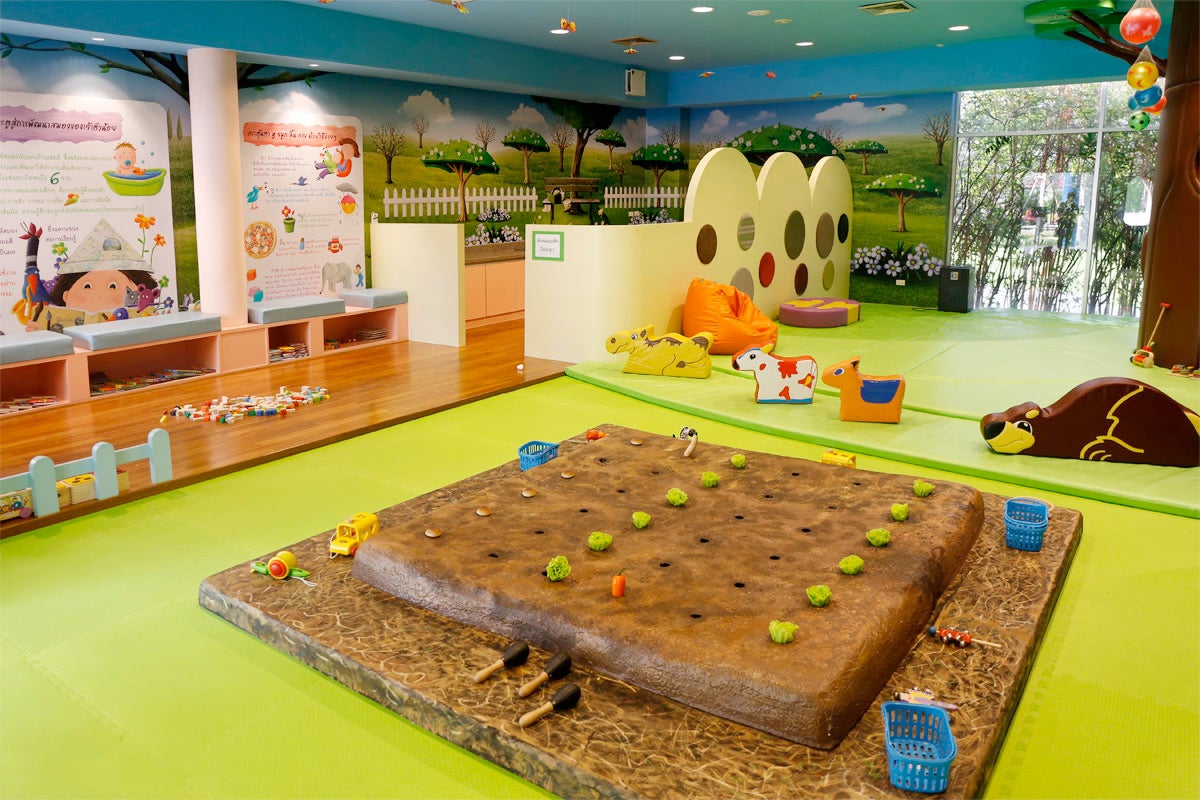 Located in Chatuchak District, the home of some of the biggest weekend markets in the world, is the Children's Discovery Museum.
Kids and adults alike are about to be amazed and learn all thanks to the different interactive and educational exhibitions present in the Children's Discovery Museum. The museum houses two buildings:
The Thor Tawan Building will tickle the fancy of your creative kids with exhibitions and activities in the Creative Space, Creative Science, Junior Thai Kitchen, Build Our City attractions, and much more.
The Rainbow Building will let your kids enjoy the beauty of nature with attractions such as the Nature Playground and Big Backyard.
Moreover, for your adventure-seeking kids, the Outdoor Activity Zone houses the following:
Water Play which has water jets, rain showers, and fountains; and
Jungle Adventure which has a multi-level climbing frame, and obstacle courses such as a suspension bridge, nets, and more.
Operating hours: Tuesday to Sunday from 10:00 am – 4:00 pm
Admission Fee: Free
Want to introduce your kids to the art scene? Well BACC should be part of your travel itinerary. BACC is an architectural landscape having 9 floors in total, with the first 6 floors offering a variety of retail options from local artists and more.
The main gallery, located on the 7th- 9th floors, spans a whopping 3500sqm and it houses wonderful artworks from both the local and international art scene. The center will provide you with a well-rounded experience since they are offering programs encompassing all areas of art (art, music, theatre, film, and design) as well as a deep appreciation of Thai culture through various events.
Operating hours: Tuesday- Sunday from 10:00 am- 9:00 pm
Admission Fee: Free, exhibitions additional
Get ready to meet your favorite stars and well-known figures up close and personal right here in Bangkok. Madame Tussauds is one of the most well-known wax museum in the world.
You have struck your best pose and winning smile next to your favorite Hollywood A-list stars including Angelina Jolie, Brad Pitt, and Will Smith as well as Asian stars, Jackie Chan, and Michelle Yeoh.
Caught the singing bug? take selfies with some of the world's well-known performers such as Beyonce, Madonna, and Michael Jackson.
This wax museum is not only about celebrities. Get to see and learn more about some of the world's influential people in sports and politics. Let your imagination run wild and unleash the star in you.
Operating hours: Monday- Sunday from 10:00 am- 8:00 pm (last entry at 7 pm)
Admission Fee:
Adult (12 years and above)- 590 Baht
Child (3- 11 years)- 490 Baht
The Science Centre for Education has been present for 30 years now, with 4 main buildings making up the center. The buildings are as follows: the Planetarium, the Natural Science building, Science Museum, and Aquatic Life Building.
The Planetarium, the Centre's well-known attraction, was first opened in the 1960s and underwent refurbishment. In 2016, the new and improved Planetarium was made open to the public. The Planetarium houses theaters where children will enjoy stargazing thanks to the high definition 360-degree visuals and 5.1 surround sound.
Other facilities include technology-oriented attractions such as interactive displays and robot technology rooms; natural world attractions like life-like dinosaurs and the world of insects; and also close to real-life attractions like a pirate ship and play supermarket.
Operating hours: Tuesday, Wednesday, and Friday from 10 am -3 pm; Saturday and Sunday from 10 am -4 pm.
Admission Fee:
Thai subtitle

Adults- 30 baht
Children- 20 baht

English subtitle

Adults- 50 baht
Children- 30 baht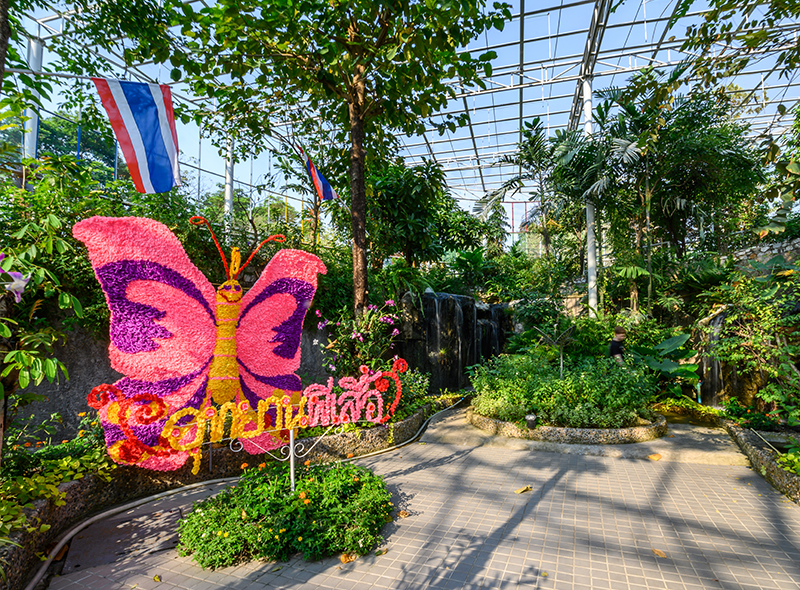 Also located in the Chatuchak district, the Bangkok Butterfly Garden and Insectarium are composed of a vast 2,038 square meter complex exhibiting all things butterflies and insects plus a lush walking path where you get to see over 30 different plants and butterflies species depending on the season. Get to appreciate nature and learn more about "nature's angels" by visiting Bangkok Butterfly Garden and Insectarium.
Operating hours: Tuesday- Sunday from 8:30- 4:30 pm
Admission Fee: Free